News & Articles
CavCom QUIZ - sudden hearing loss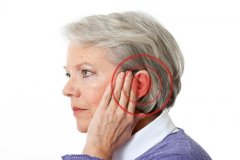 If you experience a sudden or rapid loss in hearing in one or both ears, you should:
A. Seek medical attention immediately
B. Wait 30 days; schedule a medical appointment only if your hearing hasn't returned to normal
C. Mention this to your physician during your next routine appointment
D. No action is needed
Answer: A. Cases of sudden hearing loss/deafness are rare and should be considered a medical emergency. Although some people recover without intervention, a delay in seeking medical evaluation and treatment may reduce the likelihood of improvement.
To learn more about sudden sensorineural hearing loss:
National Institute for Deafness and Other Communicative Disorders: Sudden Deafness