Our Staff
CavCom staff members are true experts in two-way communication technologies and are eager to answer your questions. CavCom is probably unlike anything you've ever experienced, so please utilize our expertise to discover the best hearing protection + two-way communication solutions!



Jeff is founder and President of CavCom, and is widely recognized as a pioneer in the field of hearing conservation. Jeff received his master's degree in audiology from Texas Tech University and began his career in clinical practice. Soon his passion for hearing loss prevention led him to a leadership position in the emerging arena of occupational hearing conservation. Jeff founded Impact Health Services, Inc., a national leader in audiometric & respiratory testing and program management for over 25 years. While at Impact, Jeff invented and patented the award-winning Talk Through Your Ears® technology that became the genesis for CavCom, Inc. "At CavCom, it is our firm belief that combining effective hearing protection and clear communication is the key to promoting a safe, healthy, and productive workplace." Jeff has served as Chair of the American Industrial Hygiene Association's Noise Committee and Chair of the Council for Accreditation in Occupational Hearing Conservation. He was named Minnesota Encore Entrepreneur of the Year in 2013 by the Small Business Administration, recognized for excellence in innovation and entrepreneurship.



Beth is CavCom's General Manager. She is one of CavCom's first employees, joining the company when we relocated our offices to Walker, MN in 2006. She has been in charge of accounting, order processing, human resources, and now overall operations. She is dedicated to providing exemplary products and services, and is a valuable resource to CavCom's customers.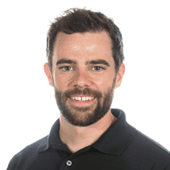 Matt is the VP of Business Development for CavCom and is a senior member of the CavCom team. Matt began his career with CavCom in 2005 at our Walker, MN headquarters. Matt is passionate about providing workers with superior hearing protection, preventing hearing loss/loss of life, and empowering communication for workers in noisy and volatile industrial environments.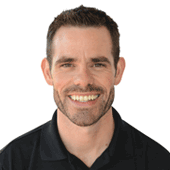 Nick is VP, National Sales and is a senior member of the CavCom team. After earning his degree at the University of Washington, Nick started his career at CavCom working as our warehouse and service manager. Nick strives to provide stellar customer service to companies needing assistance with hearing protection and communication in noise.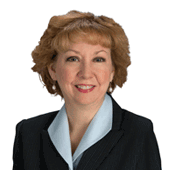 Susan serves as VP of Technology for CavCom, editor of our SoundBytes newsletter, and is a member of the management team. Susan worked with CavCom founder Jeff Morrill at his first company, Impact Health Services, for over 15 years. She received her B.A. degree from Emory University and M.A. and Ph.D. degrees from the University of Kansas. She is certified as an audiologist by the American Speech-Language-Hearing Association (ASHA). Active with many organizations, Susan has served on the noise committee of the American Industrial Hygiene Association (AIHA), as Chair of the Council for Accreditation in Occupational Hearing Conservation (CAOHC), president of the National Hearing Conservation Association (NHCA), and on the board of directors of the NHCA Scholarship Foundation. She is a recipient of NHCA's Threadgill Award for Outstanding Service.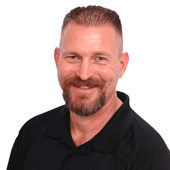 Jon joined CavCom in 2011 and is CavCom's senior product and technical specialist. After serving 8 years in the US Marine Corps, 3 of those as a Small Arms Weapon Instructor, wearing hearing protection had become a consistent part of his personal protective equipment. Jon saw first hand how spending 40+ hours each week on a shooting range could take its toll. "I have known too many Marines with substantial hearing loss in my time and never wanted to be dependent on any assisted listening devices in my later years."



Julia is CavCom's Customer Account Manager. Having worked directly with customers for many years, Julia knows that exemplary service is all about helping you with the challenges you face. From responding in a timely fashion to getting you in touch with our subject matter experts, it is all about building a long-term business partnership. Julia is dedicated to facilitating effective solutions for all your hearing conservation and communication challenges.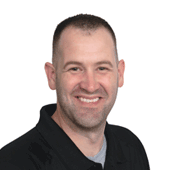 Before joining CavCom as Technical Specialist, Brice served in the US Army. During 3 years active duty and 12 years in the Indiana National Guard, Brice was deployed multiple times to Iraq and Kuwait. Seeing soldiers lose hearing has led him to put hearing protection at the top of his list when it comes to safety. When not assisting CavCom customers, Brice enjoys spending time with his family, bowhunting, kayaking, and fishing.