News & Articles
CavCom QUIZ - Natural Soundscapes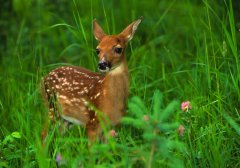 Wildlife depend on sounds in the environment for which of the following activities:
A. Finding desirable habitat
B. Establishing territory
C. Choosing a mate
D. Locating food/hunting
E. Avoiding predators/protecting young
ANSWER
You guessed it, the best answer is all of the above! The U.S. National Park Service (NPS) recently celebrated its 100th anniversary, so we at CavCom thought it would be fitting to turn our ears to the great outdoors. The NPS believes that natural sounds are an important part of the human experience that connect us to the splendor of nature, and that those resources must be protected. NPS goals for acoustic resource management are: "to protect the acoustic environment itself, cultural landscapes, wilderness character, wildlife communication and behavior, wildlife habitat, and ecological processes."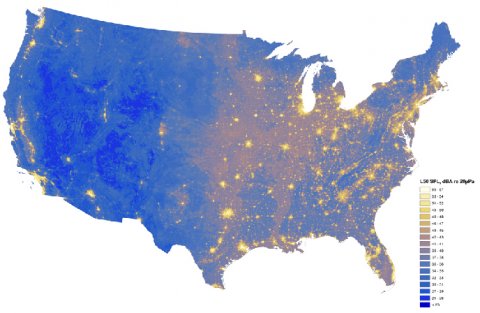 NPS Sound Map: dark blue areas represent the most quiet spaces, while light yellow areas indicate highest average daily noise levels (source: NPS.gov)
To learn more about the NPS Natural Sounds and Night Skies Division programs and resources, check out these links
Listen to sample audio recordings and access detailed noise monitoring reports
Teach young people about natural soundscapes and protecting against noise pollution
Find out how you can make a difference and minimize your "noise footprint"