News & Articles
CavCom QUIZ
How many pair of foam earplugs does a typical workforce of 100 employees discard over a year's time?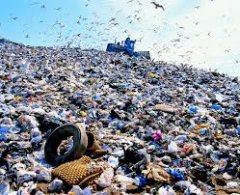 a. 500
b. 1,000
c. 12,000
d. 24,000
(photo source: EHP, nih.gov)
ANSWER:
Every situation is different, of course, but our best guess is d. 24,000. We based our estimate on an average use of 1 pair per day, a typical year of 240 workdays, multiplied by 100 employees (1 x 240 x 100 = 24,000 discarded pair of foam earplugs per year in this example). That's a lot of non-biodegradable waste headed for the landfill!
See this month's SoundBytes feature article to learn more about custom hearing protection devices, a cost-effective and high-performance alternative to disposable earplugs. To compare cost benefits for your facility, request CavCom's free Return on Investment calculator.