Free App for Measuring Sound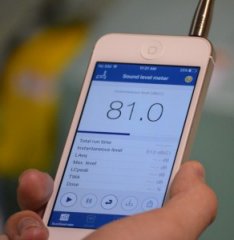 Need a quick sound check on the go? Turn your iOS device into a sound level meter by downloading a free app developed by researchers at the National Institute for Occupational Safety and Health (NIOSH). While the app is not meant to replace a professional sound level meter or noise dosimeter for compliance purposes, it does allows you to estimate A-weighted and C-weighted sound levels, maximum and peak levels and Time-Weighted Average (TWA) and Dose.
To download the app, go to the iTunes store and search "NIOSH SLM"
For more information:
photo source: NIOSH, cdc.gov
Related Articles
Categories