Communication Headsets
Noise-cancelling mics deliver
ultimate clarity for radio communication.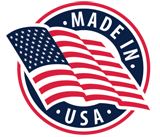 Rugged & Comfortable With Ultimate Clarity
Classic™ Communication Headset Technology
Ideal for high noise environments where communicating clearly is critical. CavCom's Classic™ heavy duty communication headset offers superior hearing protection with comfortable gel ear seals and clear voice transmission from a top-of-the-line noise-cancelling boom microphone. Push-to-talk button on earcup provides easy access. Low-profile headband is hard-hat compatible. Bluetooth option for cell phones.
Superior Voice Quality
Noise-cancelling mic provides clear voice transmissions, even in extreme noise
Durable
Robust design for daily use in any environment
Immediate Availability
Most orders and repairs are filled within days of receipt - NOT WEEKS!
Our Lightweight Headset Outperforms The Others
Phantom™ Headset Technology
CavCom's Phantom™ headset design combines the superior hearing protection of RadioGear® with the clarity and convenience of a noise-cancelling boom microphone. Compatible with most two-way radio models, hard-hat friendly and versatile with options for all noise levels, Phantom™ headsets allow you to communicate comfortably and clearly.
Superior Voice Quality
Noise-cancelling mic provides clear voice transmissions, even in extreme noise
Lightweight
Ultimate communication accessory for high noise without the weight and bulk, less than 6 oz
Multiple Earset Options
Available in custom and universal earset styles to fit any ear
Stay Protected and Connected
RadioGear® earsets are available with CavCom specially designed acoustic filters. CavCom combined our high-fidelity filter technology with RadioGear® radio monitoring earsets allowing users to tailor their hearing protection to their workplace. CavCom's acoustic filters are designed to reduce the volume (the background noise) while maintaining critical sounds (speech and warning signals), allowing workers with hearing critical jobs to maintain efficiency. Workers can monitor their radio, hear speech and critical sounds around them, and still maintain the proper level of hearing protection for their environment.
We can help you find the right solution for your environment. Applications for this product include:


High Noise Communication


General Plant Communication


Moderate Noise Environments
Learn more about CavCom's communication and hearing protection solutions