Hearing Loss in Mining, Oil and Gas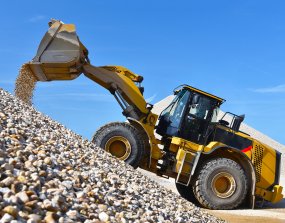 The National Institute for Occupational Safety & Health (NIOSH) has long designated the Oil & Gas industry as a priority for research and action. NIOSH's medical surveillance group recently published prevalence rates for hearing loss among US workers in Mining and those in Oil and Gas extraction sectors. Prevalence of hearing loss was particularly high in Construction Sand & Gravel Mining and Natural Gas Liquid Extraction.
For more information:
Oil & Gas a Top NIOSH Priority, CavCom SoundBytes.
Hearing Conservation in Mining, CavCom SoundBytes.
Lawson, S. M., Masterson, E. A, & Azman, A. S. (2019). Prevalence of hearing loss among noise-exposed workers within the Mining, and Oil and Gas Extraction Sectors, 2006-2015. American Journal of Industrial Medicine.

NIOSH Oil & Gas Extraction Program information page
NIOSH Mining Program information page
Related Articles
Categories