Hearing Protection for Military Dogs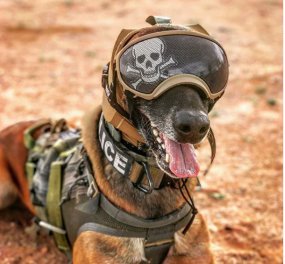 Dogs play a vital role in important military operations. Just like their human counterparts, these valuable canines can be at risk of hearing loss due to a variety of noise sources. To protect hearing and improve working dog performance, the U.S. Army Research Laboratory is collaborating with private industry to develop innovative canine hearing protection.
Military working dogs are at risk of temporary and permanent hearing loss due to loud noise during training exercises, transportation such as helicopters, and field operations. Hearing loss can impair the dog's performance and ability to hear its handler's commands. In an effort to protect hearing on missions and to extend a dog's working life, the U.S. Army Research Laboratory is working with experts to develop a lightweight hearing protector that stays put during rigorous activity. Unlike conventional canine hearing protection, this solution is constructed of flexible materials that conform to the unique shape of a dog's head. The flexible hood enables proper sealing around the ear, better noise reduction, and is compatible with other safety gear such as goggles. Early trials have been promising, and the Army expects the new protector will be available in near future.
To learn more about protecting your furry friends: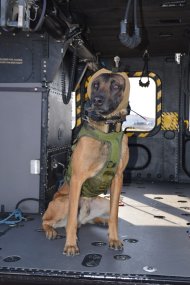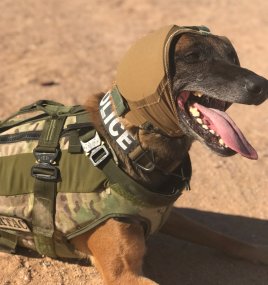 photos courtesy of the U.S. Army Research Laboratory
Related Articles
Categories