Cell & Wi-Fi Accessories
Turn your mobile device into a high noise communication tool.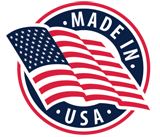 Headset and Earset Solutions
Cell phones aren't designed for high noise communication, that's why we offer complete solutions for most mobile phone and Wi-Fi systems. Each accessory boasts CavCom's field proven protection, binaural listening, and high-performing inline or noise cancelling boom microphones for clear communication.
CellEarz™ Lightweight Earset
This revolutionary solution upgrades the functionality of your cell phone with custom or universal CellEarz™ earsets, specifically designed for hearing protection and dual ear listening. Each earset includes a Bluetooth enabled lanyard with high-performing in-line mic for clear communication even in high-noise
Phantom™ Headset for Android
Compatible with most Android cell phones
Multiple earset options including custom fit
Hearing Protection options (NRR up to 32)
Flexible noise-cancelling boom microphone
Weighs less than 6 oz
Take Your Pick For The Perfect Fit
Choose from four unique styles of earsets for CellEarz™ and Phantom™ : Custom Fit Acrylic; Custom Fit Silicone; Universal Fit Regular and Universal Fit Low-Profile. Each one is designed for maximum noise reduction and all-day comfort even in the toughest environments.
Classic™ Headset with Bluetooth
Ideal for high noise environments where communicating clearly is critical. CavCom's Classic™ heavy duty headset offers superior hearing protection with comfortable gel earseals and clear voice transmission from a top-of-the-line noise-cancelling boom microphone. Low-profile headband is hard-hat compatible. Bluetooth option allows wireless connection to cell phones and other BT-enabled devices, with or without cable connection to a traditional two-way radio.
We can help you find the right solution for your environment. Applications for this product include:


High Noise Communication


Intrinsically Safe Environments


General Plant Communication


Moderate Noise Environments
Learn more about CavCom's communication and hearing protection solutions