ClearTalk™ Voice Amplifier
Speak comfortably, and be heard, wearing any PPE.

Communicate Clearly In Any Facemask or Respirator
ClearTalk™ Voice Amplifier
Clear communication is critical to the work you do. Facemasks, respirators, PAPRs and other PPE can dramatically affect your ability to be heard and understood. ClearTalk™ pairs CavCom's Talk Through Your Ears® in-ear microphone technology with an easy to use personal voice amplification unit. Users can now speak comfortably and clearly while wearing any PPE
In-Ear Microphone
Delivers clear speech, regardless of PPE
Lightweight and Portable
Only 8oz
Use with any suit or PPE
Any respirator, suit, PAPR or facemask
Clear Speech Regardless of PPE
The ClearTalk™ voice amplification system pairs an in-ear microphone with a portable voice amplifier to deliver clear speech to those around you. Our specially designed earpieces pick up your voice from the earcanal, regardless of the PPE worn around your mouth or face. Listeners hear speech clearly and at a sufficient volume from a small body-worn amplifier. The system is lightweight, comfortable, and reliable to meet all your day-to-day communication needs.
Take Your Pick For The Right Fit
Choose from four unique styles of ClearTalk™ earpieces: Custom Fit Acrylic; Custom Fit Silicone; Universal Fit Regular and Universal Fit Low-Profile. Each earpiece is designed for all-day comfort and compatible with a variety of PPE.
Variety of Applications
Clear communication is critical to the work you do. CavCom's ClearTalk™ voice amplification system is adaptable to your needs and environment. Whether you're a teacher conveying challenging concepts to students, a nurse communicating with a patient, or a trainer explaining detailed procedures to a group, ClearTalk™ can strengthen your ability to speak clearly without straining your voice and without removing your PPE.
Learn more about CavCom's respirator and PPE communication solutions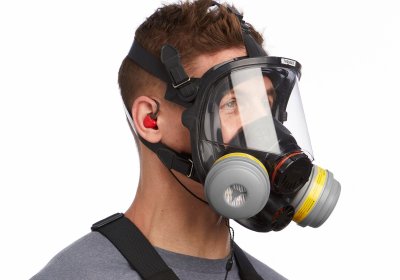 Respirator and gas mask communication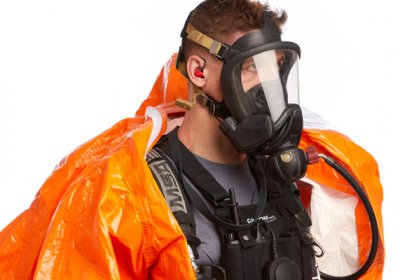 See Talk Through Your Ears
®
used in-suit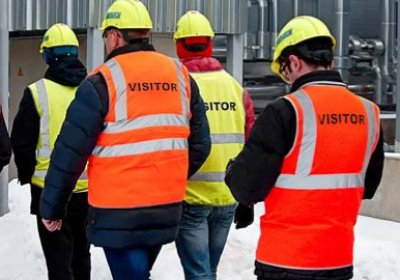 Plant tour and training communication