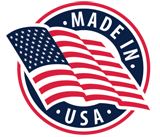 Customize Your Hearing Protection Program
Discover the EarzON
®

Difference

Improve comfort, compliance and ROI with EarzON® from CavCom. Our long-lasting, custom hearing protection products elevate buy-in and correct usage while eliminating the waste and cost of disposable earplugs. Go green and save green. Each one-time ear impression can be used again and again to create CavCom hearing protection products.
Cost Savings
Less than the price of a pair of work boots
Consistent Hearing Protection
Only fits one way, the right way
Less Waste
Premium product that lasts for years-no more piles of disposable earplugs
Digital Manufacturing For Precision Fit
Our digital manufacturing process ensures quick order turn-around and precise accuracy, even for difficult-to-fit ears. With EarzON®, one impression can last throughout a career because each ear impression is scanned to a permanent digital file for storage. Using a single ear impression, CavCom can produce any custom product for years to come.
Return On Your Investment
Unlike foam or premolded vinyl earplugs, CavCom's custom hearing protection lasts for years. It can be startling how many foam or other disposable-type earplugs are thrown away every day. For an average workforce, this may translate to literally tens of thousands of discarded earplugs annually. Using a custom product significantly decreases waste, conserves resources, and reduces your cost. To learn more about how EarzON® custom hearing protectors can benefit your hearing conservation program, request CavCom's Return on Investment Calculator.
Tailored Hearing Protection with Acoustic Filters
EarzON® custom hearing protection can also incorporate acoustic filters. CavCom's specially designed acoustic filters reduce sounds evenly across a wide frequency range. The filters allow you to turn down the volume (noise) without sacrificing listening quality (the sounds you want to hear – warning signals, speech, etc.). Now you can tailor your hearing protection to your workforce and your workplace.

NEW Metal Detectable EarzON
®

for the Food and Pharmaceutical Industries

Introducing two options for detectable custom hearing protection: an acrylic earplug with metal BB and now our NEW metal detectable silicone EarzON®. Our innovative silicone contains special additives that alert in most metal detector scanning equipment and are visible in traditional X-ray units. Better yet, users experience the same level of comfort and noise protection you've come to expect from CavCom custom products. And to complete the offering, our new earplug retention cord is also metal detectable in its own right.
We can help you find the right solution for your environment. Applications for this product include:


Hearing Protection


Moderate Noise Environments
Learn more about CavCom's communication and hearing protection solutions