RadioGear® Communication Earsets
Protect your hearing and hear
your two-way radio in any level of noise.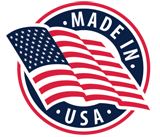 Hear Your Radio In High Noise
In-Ear RadioGear
®

Technology

No matter where you work, if high noise is a product of your environment, hearing your radio clearly can be nearly impossible, until now. RadioGear® two way radio earsets feature durable, hiqh-quality speakers embedded into each lightweight earpiece. Users clearly hear every word, while experiencing high NRR hearing protection.
Superior Hearing Protection
NRR up to 32
Dual Ear
Receive audio to both ears for superior clarity
Volume Limited Output
Controls the volume level at the ear to reduce exposure
Intrinsically Safe Option Available
Radios, accessories and earpieces to keep you safe
Take Your Pick For The Perfect Fit
Choose from four unique styles of RadioGear® in-ear communication earsets: Custom Fit Acrylic; Custom Fit Silicone; Universal Fit Regular and Universal Fit Low-Profile. Each one is designed for maximum noise reduction and all-day comfort even in the toughest environments. Whether you're in and out of noise all day or require double hearing protection, there's a RadioGear® earset that's ideal for you.
Stay Protected and Connected
RadioGear® earsets are available with CavCom specially designed acoustic filters. CavCom combined our high-fidelity filter technology with RadioGear® radio monitoring earsets allowing users to tailor their hearing protection to their workplace. CavCom's acoustic filters are designed to reduce the volume (the background noise) while maintaining critical sounds (speech and warning signals), allowing workers with hearing critical jobs to maintain efficiency. Workers can monitor their radio, hear speech and critical sounds around them, and still maintain the proper level of hearing protection for their environment.
Intrinsically Safe Solutions
CavCom is committed to improving your ability to communicate, even in hazardous environments. To learn more about our intrinsically safe RadioGear® earsets, contact us today.
We can help you find the right solution for your environment. Applications for this product include:


High Noise Communication


In-Suit Communication


Intrinsically Safe Environments


Plant Tour/Training Communication


Social Distance Communication


General Plant Communication
Learn more about CavCom's communication and hearing protection solutions