Is Your Hearing Conservation Program Working?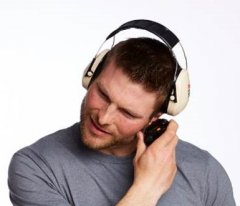 Despite long-standing regulations requiring hearing conservation programs for noisy workplaces, there are no universally-accepted methods for evaluating program effectiveness. The National Institute for Occupational Safety and Health (NIOSH) recently funded a study of hearing loss prevention programs and announced tools for companies to evaluate their own programs.
In 2017, researchers from NIOSH, the University of Michigan, the University of Washington and Yale University studied hearing conservation programs at 14 facilities across the U.S. operated by a single manufacturing company. The research team conducted focus groups, interviews, anonymous surveys, noise dosimetry, walk-throughs, and an analysis of hearing test and noise data for each workplace.
The research group found that most facilities had a strong management commitment to hearing loss prevention as well as personal commitment among individual workers. However, few sites showed the same commitment to protecting hearing off the job. Based on the results of their research, the team created two self-evaluation tools, a checklist and a calculator that allows companies to estimate the cost of their hearing loss prevention efforts. In this study, the average annual cost was $295 per employee.
Both tools are available at the NIOSH hearing loss prevention website and a special webpage at the University of Washington.
Related Articles
Categories