New President Announcement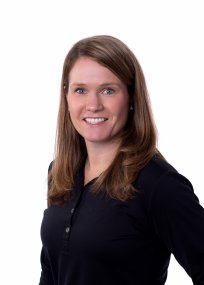 CavCom is pleased to announce that Beth Orton has been promoted to President of our company. Since joining CavCom in 2006, Beth has played an integral role in every facet of the company, steadily increasing her responsibilities and contributions across finance and accounting, sales and marketing, and company management. "From day one, Beth has been both customer-focused and solution-focused," remarked Jeff Morrill, CavCom founder and co-owner. "As one of our company's longest-serving employees, Beth knows CavCom and our customers in and out, and she is well-equipped to lead our employees."
A 2003 graduate of the University of St. Thomas, Orton obtained a BA in Economics and a BA in Business Management. She started at CavCom as an Office and Accounting Manager. Shortly after her hiring, she became increasingly active in other aspects of the company. As a result, in 2012, Beth was promoted to a Vice President position where her responsibilities expanded to include company management and finance. In 2017, Beth was named General Manager of CavCom and joined the Executive Leadership Team. In her three years in this role, she has been responsible for the increased growth and success of CavCom. Specifically, she has been pivotal in establishing and delivering CavCom's Vision:
"CavCom leads the way building innovative in-ear products that promote safety, protection, and productivity by enabling clear communication in any environment."
As President of CavCom, Beth Orton will continue to manage daily operations, while leading the long-term strategy and growth of the organization. To learn more about CavCom, our services, and our unique dedication to customer service, please contact us today.
Related Articles
Categories