COVID-19 and Hearing Loss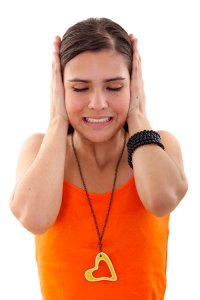 Reports of hearing loss and tinnitus (ringing in the ears) have been associated with COVID-19 for some patients. A scientific review published recently in the International Journal of Audiology summarizes these trends.
Researchers from the University of Manchester conducted a systematic review of available scientific literature regarding COVID-19 and associated hearing loss and tinnitus published through December 2020. Based on stringent criteria for meta-analysis and bias risk, the authors rejected 850 records while 28 case reports and 28 cross-sectional studies met their inclusion criteria. Their analysis of the data revealed that 7-15% of adults diagnosed with COVID-19 reported auditory (ear/hearing) and/or vestibular (balance) symptoms. The most common symptoms
Tinnitus (ringing in the ears) – studies show ringing in the ears lasting weeks or months after the infection had cleared.
Hearing difficulties
Vestibular issues such as dizziness or vertigo.
To access the full report:
Almufarrij, I and Munro, KJ (2021). One year on: an updated systematic review of SARS-CoV-2, COVID-19 and audio-vestibular symptoms, International Journal of Audiology, DOI: 10.1080/14992027.2021.1.
To review an example case study:
Koumpa FS, Forde CT, Manjaly JG (2020). Case Report: Sudden irreversible hearing loss post COVID-19; British Medical Journal 13:e238419. doi:10.1136
For more information on managing hearing loss and tinnitus:
Related Articles
Categories